Call for Artists, Technologists + Curators: Mozfest 2014, London
Exciting news today — we've just launched a Public Call to bring artists, curators and creatives together in London for the first-ever "Art & Culture of the Web" track at the Mozilla Festival this October — and you are invited!
Each year, MozFest is built around a set of core tracks featuring topics that have the greatest potential for innovation and empowerment with the Web, bringing in 1,000+ innovators to the shores of the Thames to build and make together. And this year, my co-conspirator Paula le Dieu and I will be bringing together a brand new topic, "Art & Culture of the Web", to explore the ways millions of users around the world are making the transition from consumers to creators, merging art, technology and networks to build new forms with unprecedented results.
We are especially interested in finding out what the combination of these experiments in theory, code and creativity — a practice we refer to as "networked art" — might mean for cultural heritage organizations, artists, technologists and curators? And how might creative works inform our understandings of the open web's key challenges, from privacy to ownership, and from identity to governance?
From the launch of OPEN STUDIO, a groundbreaking site where participatory artworks will be created live, to a youth-led gallery curated by Hive Learning Networks, and from a global GLAM (Gallery, Library, Archive and Museum) skill-shares, this track is already shaping up to be the most creative experiment Mozfest has ever seen. And as you may have seen from my experience wrangling the Build and Teach the Web track at last year's Mozfest, it will also be a massive — and very inspiring — party.
Come and make with us by submitting an idea to the Call for Artists, Technologists + Curators by August 22, 2014. We welcome your craziest and most audacious dreams and brainstorms. In return, we'll leave you with hands covered in electronic paint. Already excited for the creative moments yet to come.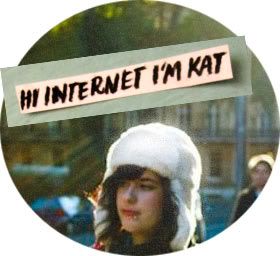 PROJECTS, INITIATIVES, IDEAS
find my online portfolio and more details about the things i am working on at
codekat.net
.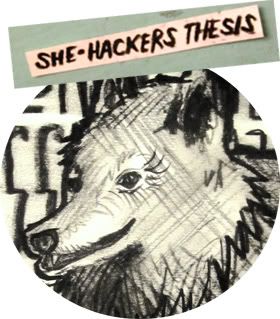 MAKING, HACKING, i-TROLLING
in 2011, i published a postgraduate thesis in digital anthropology for UCL (university of london) about my ethnographic identity study of female F/LOSS hackers across europe. find it
here
.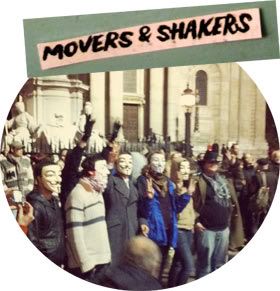 DESIGNS, EMOJIS, DOGES
i also keep a jumbled assortment of design inspirations + web crazy on
neon lobsters
. comments, ideas, trolling? find me on
twitter
;)